EARTH-FRIENDLY ITEMS
ITEM
ITEM#
PRICE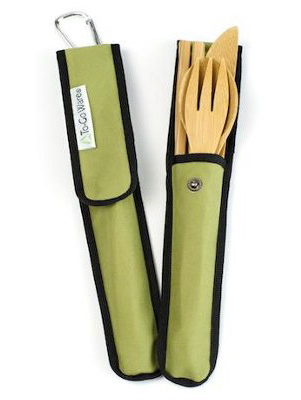 To-Go Ware RePEaT Bamboo Utensil Set and Case
Each year, Americans use enough plastic utensils to circle the Equator 300 times. Reduce your forkprint on our planet with these utensils made from sustainable materials. Featured on Oprah's Earth Day Special.
Bamboo Flatware & Chopsticks
** Heat and stain resistant, won't impart or absorb flavors
** Lightweight, strong and long lasting
** Hand finished with top grade natural, food-safe wood oil

RePEaT utensil holders give plastic bottles a second shot at a useful life. Your purchase helps to support WEAVE, an income generation project on the Thai-Burma border. It is a fair trade organization helping women to support themselves and their families. Help recycle and reduce the amount of plastics you use!!

Colors: Agave (Blue), Avocado (Green - as shown in photo), Beet (Hot Pink), Hijiki (Black), Pumpkin (Orange).
TG900
$10.00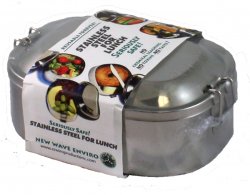 New Wave Enviro Stainless Steel Food Container
These seriously safe stainless steel containers fit perfectly in your lunch box. Use them for restaurant leftovers and help keep styrofoam containers out of the landfills. This is a no leach, no chemicals, no toxins product. Taste the food, not the container. Reusable forever! Dishwasher friendly and 100% recyclable. Size = 6" X 4.5" X 2.5" high.
NC910
$14.00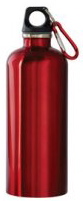 New Wave Enviro Stainless Steel Bottle
Reduce your exposure to BPA (Bisphenol A) by using fewer plastic containers like bottled water. Help to reduce the environmental impact of discarded plastic water bottles. These bottles are made from 304 food grade stainless steel in Brilliant jeweltone colors. Carabineer included for easy attachment to gym bag or back pack. Durable and reusable. Holds .6 liter or 20.2 oz. Wash with baking soda or vinegar and tap water. Putting it in the dishwasher may chip exterior. Comes in Silver, Red, Blue and Gold.
NB990
$10.00